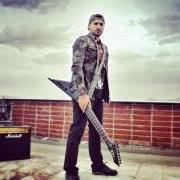 ---
Similar Content

By

nintend01337

Easy Launcher for Battlefield 3 & 4 & Hardline
 
-Автоматический запуск ориджина(BF4, BF3 работает без него).
-Установка в любое место.
-Автоматическое обновление серверов.
-Просмотр ротации карт. (убрал т.к мозолило глаза)
-Просмотр игроков на сервере.(убрал т.к мозолило глаза)
-Возможность заходить на сервера с паролем (убрано за ненадобностью )
-Красивый дизайн (Выглядит как Despo's BF3 , кто давно играет тот знает ).
-Автозапуск Zclient (Нестабильная функция, когда обновляется клиент, лечится перезапуском лаунчера).
-Автоматически разворачивает игру (По желанию) .
-Музыкальное сопровождение при загрузке игры (По желанию).
-Адаптирован под русское сообщество (Английская локализация не планируется на данный момент).
-Автоматическое ведение логов(Забыли заскринить лог ? Не беда)
-Показывает список ошибок.
-Автообновляемый.(Настраиваемо).
-Возможность играть на модифицированых серверах.
- Переход с лицензии (установка кряка в 1 клик, работает только с бф4)
Вы можете подписаться на канал в дискорде, где первыми узнаете о обновлениях, а также сможете задать вопросы разработчику. (только  русский), помимо всего этого вы можете найти себе напарников для игры
Discord
 
ВНИМАНИЕ ! 
Лаунчер может запускать бф3 без установки Origin, НО настоятельно рекомендуется установить Origin, во избежании различных проблем, таких как активация либо ошибка о том что игра не найдена.
P.S. также могут потребоваться права администратора.
СКАЧАТЬ X64 | DOWNLOAD X64
СКАЧАТЬ Х86 | DOWNLOAD X86
Обновлен до 1.6
 
 


By

Fr4gMovi3

Hello ZloPlayers!
I want to ask you whether you would be able to do server Battlefield Heroes?
The original servers were closed a year ago and there is now way to play this famous game.
 
I would be very grateful if you did it,
Cheers!


Recently Browsing

0 members

No registered users viewing this page.